All twenty-six exercises, recorded in the author's voice, are available for purchase as either a boxed set of six Audio CDs or as a single MP3 CD. The Audio CDs are suitable for use with any standard Audio CD player. The MP3 CD is suitable for use with an MP3 CD player. For those with the technical skills required the exercises may be transferred to an MP3 player.

What's that hissing sound?
A low level pink noise signal is recorded with the voice on these CDs as a mask for outside sounds and as a background, randomizing source.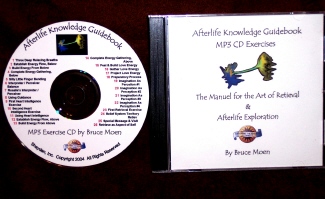 MP3 CD